Why Every Dunwoody & Atlanta Homeowner Should Invest in a Home Expansion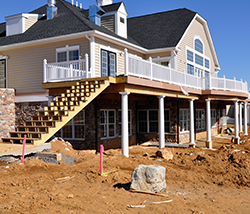 Home additions are very popular with homeowners who want to make their home comfortable and more spacious. As with any project, there are pros and cons to consider. Still, the benefits are well worth it. Below are some reasons why this is a wise investment for all homeowners.
Comfort – Nothing says comfort quite like space. Sharing a home with others definitely becomes easier when the home is spacious enough to avoid feeling crowded. Ideally, there should be areas where every member of the family can enjoy the home without resorting to a bedroom.
Luxury – Are you craving more luxury? Perhaps you dream of a jacuzzi tub or a huge walk-in closet… Any features you wish for can be added during a home expansion, saving you time, money, and clean up.
Value – Chances are a room addition or home expansion will add greater value to your home. Homes with more square footage or multi-purpose spaces tend to sell quicker and for more money.
Whether your main reason for considering a home expansion is the desire for more square footage, or you want to add value to your home for a future sale, it is important to evaluate your options. The possibilities are truly endless and hiring a design-build contractor is the first step to discovering them. An experienced contractor will inform you of features customized to your unique preferences and current home.
Want to learn more about expanding your home? If you are ready to explore all your home improvement options, we are here to help. Our team has the experience in home construction you need to ensure your home expansion flows smoothly. Give us a call today at 404.734.7343 to see why we are one of the premier home contractors in Georgia serving Dunwoody and the entire Atlanta metro area.