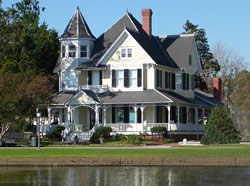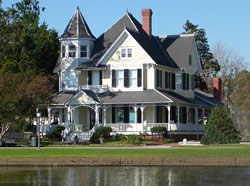 If you need home restoration specialists in the Atlanta area with the skill to return even the most rundown home back to its former glory, then you need the experts at Ponce Design Build. Victorian homes, Tudor homes, and even homes built as late as the 70s and 80s capture the essence of bygone eras, and our remodelers understand the materials and techniques necessary to recapture this nostalgia while also ensuring that buildings are stronger and more efficient than before.   We have extensive experience in both whole home remodeling and building architecture, so you can count on the expertise of our teams to fully erase the damage that time has caused to your home both aesthetically and structurally.
Ponce Design Build Contracting is also here to help homeowners needing restorations due to fire or water damage. Our contractors have handled many of these types of home restorations and quickly produced outstanding results, so families can get back in their homes and back to their lives. Each fire or flood restoration project undertaken can require very different methods and materials, and serious restorations can't simply be completed with some spackle and paint. We understand what it takes to properly restore a home to ensure the safety of those who live there. From the removal of affected material and professional clean up to the full restoration of new walls, floors, ceilings, countertops, and any other parts of the home that you would like restored, the specialists at Ponce Design Build have you covered.
If you would like to learn more about our home restoration services for Atlanta, Emory, Dunwoody, Virginia Highlands, Lake Claire, Grant Park, Roswell, Buckhead, Smyrna, and beyond, contact Ponce Design Build today.